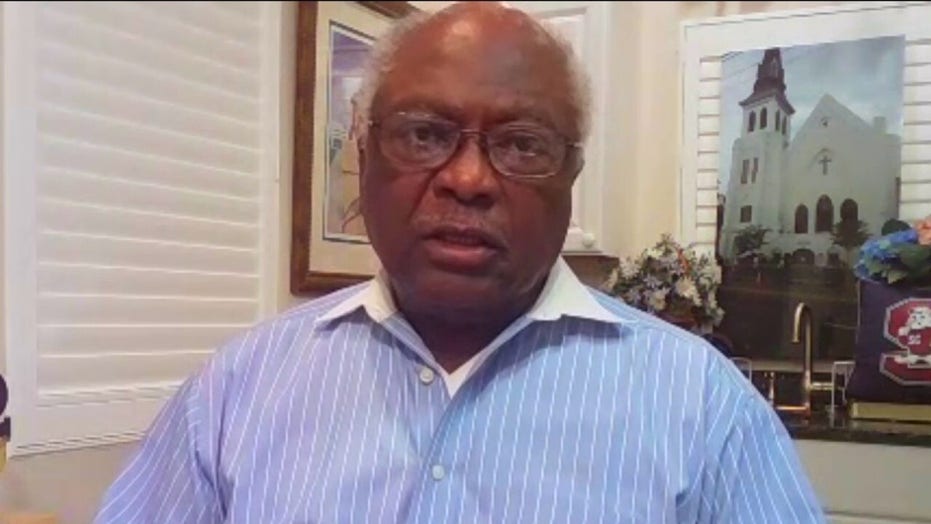 Rep. Clyburn says he will 'pray' for Black Trump voters
House Majority Whip dismisses polls suggesting growing Trump support among African-American voters
Former NFL star Herschel Walker pushed back on House Majority Whip James Clyburn, D-S.C., on Sunday after the latter said that President Trump called a Black woman a dog.
"I'm going to pray for you as well because you took the president a little bit out of context, which is okay because the Democrats have been doing that for a long time just to get a vote and I think that's what you're doing right now," he said.
Clyburn had appeared on Fox News where he seemed incredulous that a Black man could vote for Trump after one of his comments. He appeared to be referring to Trump calling former White House aide Omarosa Manigault Newman a "dog."
"I'm the father of three Black women," Clyburn told Fox News hosts Martha MacCallum and Bret Baier. "I am the son of a Black woman. If any Black man can go in front of a polling place and cast a vote for a man who referred to a Black woman as a dog on national television, I'm going to have to pray for them. I will have to pray for them."
It's unclear which television appearance Clyburn was referring to, but Trump came under fire for a tweet in which he called her a "dog."
"When you give a crazed, crying lowlife a break, and give her a job at the White House, I guess it just didn't work out. Good work by General Kelly for quickly firing that dog!" he said.
Source: Read Full Article