Fox News Flash top headlines for November 10
Fox News Flash top headlines are here. Check out what's clicking on Foxnews.com.
Sen. Ron Johnson, R-Wisc., sent a letter to FBI Director Christopher Wray on Tuesday requesting information about the bureau's reported use of aerial surveillance during recent protests.
"According to reports, the FBI has used surveillance aircraft to monitor protests and potential unrest, including protests in Ferguson, Missouri in 2014 and protests in Baltimore, Maryland in 2015," Johnson wrote in the letter, which is dated Nov. 9.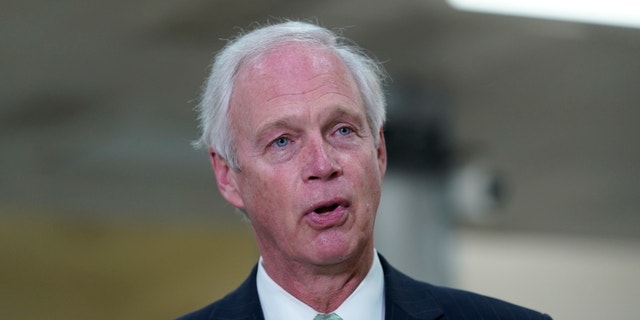 Sen. Ron Johnson, R-Wis., talks to reporters on Capitol Hill in Washington, Friday, Feb. 12, 2021. Johnson downplayed the storming of the U.S. Capitol last month, saying on conservative talk radio Monday, Feb. 15, 2021 that it "didn't seem like an armed insurrection to me." (AP Photo/Susan Walsh, file)
"It also appears that the FBI used at least one surveillance aircraft to capture footage of the unrest in Kenosha, Wisconsin in August 2020. Recent reporting has highlighted the use of footage from the FBI's surveillance aircraft in a criminal prosecution, and raised questions about the FBI's record-keeping practices surrounding the captured footage," the senator continued.
A Predator B unmanned aircraft lands after a mission at the Naval Air Station, Tuesday, Nov. 8, 2011, in Corpus Christi, Texas.
(AP Photo/Eric Gay)
Johnson went on to express concern that it remains unclear how the FBI uses the information it gathers with such technology.
To better understand the FBI's use of surveillance aircraft, Johnson asked the bureau to explain how it determines where and when to use it to monitor potential incidents of unrest. He also asked for a list of the FBI officials responsible for monitoring such footage, as well as how they share it with local law enforcement.
Johnson inquired regarding the footage the agency obtained during the riots in Kenosha, Wisconsin, from Aug. 23, 2020 to Sept. 2, 2020.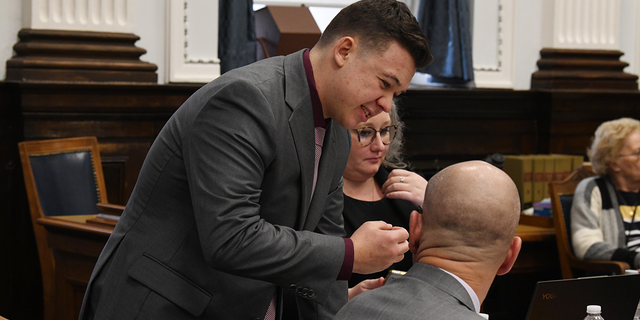 Kyle Rittenhouse and defense attorney Corey Chirafisi after a break during the Kyle Rittenhouse trial at the Kenosha County Courthouse on November 9, 2021 in Kenosha, Wisconsin.
Johnson asked for the requested information as soon as possible but demanded it no later than 5 p.m. on Nov. 23.
Johnson's letter was sent the day before Kyle Rittenhouse took the stand in Kenosha for his murder trial, during which FBI drone footage of the shooting in which he was involved was shown as evidence.
Source: Read Full Article