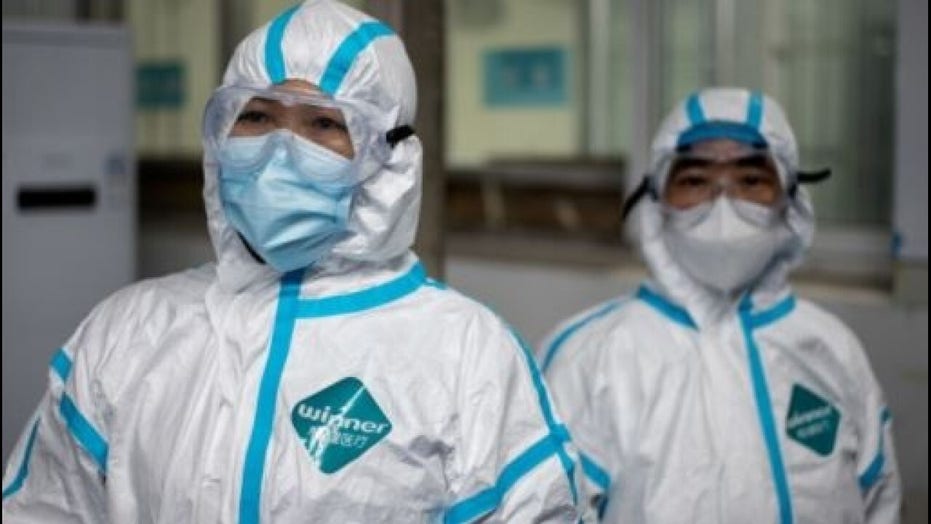 GOP Lawmaker: Evidence points to Wuhan lab leak theory
New York Congresswoman Nicole Malliotakis gives the latest on the Wuhan lab leak theory on 'The Story'
Rep. Nicole Malliotakis, R-N.Y., urged her Democratic colleagues on Monday to take a more aggressive approach in investigating the Wuhan lab-leak theory after a congressional report revealed that the Wuhan National Biosafety Lab requested bids for major renovations to air safety and waste treatment systems in research facilities just months before the COVID-19 outbreak began.
"Republicans in the subcommittee on COVID are going to continue to work with the Foreign Affairs committee to expose what we can find that make the connection that this is a leak from the lab and China is responsible," Malliotakis said on "The Story" Monday.
"What we do know is that this lab was genetically modifying coronaviruses and they were doing it in subpar conditions. We also know in September of 2019, there were a number of scientists from the lab that fell ill with symptoms that would be symptoms similar to COVID. and we also know on or before September 2019 is when we assume this leak occurred because on September 12 of 2019, that's when they pulled their viral sequence database off the website," she explained.
The latest congressional report adds another circumstantial element to the controversial argument that the pandemic began in a Wuhan lab, including suspicious behavior and obfuscation from China's government and signs the pandemic began months before previously assumed.
"Yes, we do need sanctions, we need individuals like Peter Daszak to come testify under oath and that will help us get closer to the truth. The American people deserve the truth."
The inaction on the Democratic side has been "absolutely frustrating," Maliotakis said. "We want to know why. Do The Democrats know something that we don't know?" she asked. "Perhaps they know about this funding that went from U.S. tax dollars to the Wuhan lab? These are all questions we'll have and continue to pursue it until we get the answers that people deserve."
Source: Read Full Article