More patients with granulomatosis with polyangiitis (GPA) were in remission at 6 months if they had received rituximab (Rituxan) rather than cyclophosphamide (Cytoxan) as induction therapy, according to a target trial emulation performed by the French Vasculitis Study Group (FVSG).
Remission, which was defined as a score of zero on the validated Birmingham Vasculitis Activity Score (BVAS) and use of no more than 10 mg of prednisone a day, was documented in 73.1% of rituximab-treated patients and 40.1% of cyclophosphamide-treated patients.
Similar rates of remission were observed regardless of whether patients were newly diagnosed with GPA (76.1% vs. 41.6%) or had been recently treated for relapsing disease (75.2% vs. 44.5%), FVSG researchers reported in JAMA Network Open.
This research "may inform clinical decision-making regarding the choice of remission-inducing regimen for patients with GPA," the researchers suggested.
Practice Already Shifting to Rituximab
"The results are largely in line with previous perceptions," David R.W. Jayne, naproxen gum bleeding MD, honorary consultant and director of the vasculitis and lupus service at Addenbrooke's Hospital in Cambridge, England, observed in an emailed comment.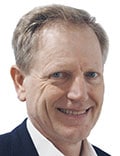 Dr David R.W. Jayne
"The difference is a bit bigger [in favor of rituximab] than I would have expected," said Jayne, who is also professor of clinical autoimmunity at the University of Cambridge. He noted that clinical practice was already moving toward using rituximab in place of cyclophosphamide.
Rituximab gained a European license to treat antineutrophil cytoplasmic antibody (ANCA)–associated vasculitides (AAV) just over a decade ago. Since then, it has slowly started to replace the use of cyclophosphamide and glucocorticoids, which were the preferred method up until then.
Part of the reason for this shift is the toxicity associated with cyclophosphamide, although that's not to say that rituximab is free from safety concerns, Jayne said.
"Toxicity issues with rituximab, especially secondary immunodeficiency, more severe COVID, and blocking vaccine responses, are becoming bigger issues for day-to-day practice," he noted. Nonetheless, "the introduction of rituximab has been a revolution in AAV treatment. It has encouraged pharma investment in the disease, such as recent approval of avacopan [Tavneos], and it is helping patients."
Why Simulate and Not Perform a Randomized Trial?
There were several reasons for performing the current evaluation, study coauthor Benjamin Terrier, MD, PhD, said in an interview.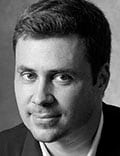 Dr Benjamin Terrier
"The pivotal study, published in 2010, that lead to the approval of rituximab was a noninferiority study in comparison with cyclophosphamide, but it included patients with both GPA, granulomatosis with polyangiitis, and MPA, microscopic polyangiitis," explained Terrier, professor of internal medicine at the National Referral Center for Rare Systemic Autoimmune Diseases at Cochin Hospital in Paris.
"A post hoc analysis showed that, in the patients with a PR3 [proteinase 3]-ANCA and in the patients with relapsing disease, rituximab was superior," he added.
"So, there was some data which suggest that rituximab could be differentially effective between the different subgroups of patients. So that's why we wanted to answer this question."
Since it is not always feasible to do a randomized trial, particularly when it concerns a rare disease such as GPA, Terrier and associates decided to perform a target trial emulation using data from the FVSG registry, which collates information from 32 hospitals in France. Such studies are gaining in popularity and have been shown to provide a very good level of evidence, he said.
Data Collections and Secondary Endpoint Results
The researchers obtained data on 194 patients in the registry who were treated for GPA between April 2008 and April 2018. The majority (85.1%) of patients included were newly diagnosed with GPA, and 56.7% were men. The mean age of patients was 54 years.
Information on the PR3-ANCA status of patients was available for 182 patients, and this showed that the majority (80.8%) were positive for this autoantibody.
A weighted analysis was undertaken to iron out any differences in baseline characteristics, such as the fact that more patients had been treated with at least one dose of cyclophosphamide than rituximab (133 vs. 61).
The primary outcome was remission at 6 months, but a key secondary endpoint was the percentage of patients with a BVAS score of zero at this time point. This turned out to be similar among the rituximab- and cyclophosphamide-treated patients (85.5% vs. 82.6%, respectively).
Another secondary endpoint looked at the retention rate without failure at 24 months, with fewer postinclusion treatment failures seen with rituximab than with cyclophosphamide (7 vs. 51 patients, respectively). Most treatment failures were caused by relapses (7 vs. 33).
In terms of safety, the researchers said they found "no increased toxicity signal" for rituximab over cyclophosphamide. In fact, more severe adverse events were noted in the latter group.
Take-home Messages
While of course there are limitations, considering the earlier data and the current results, "we probably have enough data to consider that, in the vast majority of GPA patients, in PR3-ANCA patients, rituximab is probably the best option," Terrier said.
There are still patients for whom there isn't a definitive answer on which drug may be best, such as those with severe disease who were not included in the trials or represent few patients in the registry. For them, it is "still a case-by-case discussion, and I think we have to decide really, with caution," Terrier said.
What this study also shows is that emulated trials are possible, he added. "I think it shows that we could have some answers to other questions by emulating trials in this rare disease."
The FVSG registry has received funding from the European Union's Horizon 2020 research and innovation program. Terrier reported receiving personal fees from Vifor Pharma Group, GlaxoSmithKline, and AstraZeneca during the conduct of the study. Jayne has received lecture fees and a research grant from Roche/Genentech.
This article originally appeared on MDedge.com, part of the Medscape Professional Network.
Source: Read Full Article