video
Credit Suisse collapse would be a Lehman moment, traders 'panicked': Naeem Aslam
Former Federal Reserve Governor Robert Heller, Solus Alternative Asset Management strategist Dan Greenhaus and Zaye Capital Markets CIO Naeem Aslam discuss the Fed's rate hike trajectory as Credit Suisse instability threatens global markets.
Credit Suisse is facing legal action from U.S. shareholders who allege the Swiss Bank failed to disclose its financial woes and violated securities laws.
Class-action lawsuits have been filed against Credit Suisse in federal court alleging the bank made false or misleading statements about its finances and failed to adequately disclose that it suffered from a "significant" increase in customer outflows at the end of 2022. A newly filed suit includes those claims, plus a claim related to material weaknesses in Credit Suisse's internal financial controls.
The class-action claims comments made by Credit Suisse Chairman Axel Lehmann last year implied the outflows of clients' funds, which picked up in October 2022, had slowed. 
Lehmann told the Financial Times the outflows "completely flattened out" and had actually "partially reversed" before telling Bloomberg Television the following day that such outflows had "basically stopped."
CREDIT SUISSE TO BORROW UP TO $54B FROM SWISS NATIONAL BANK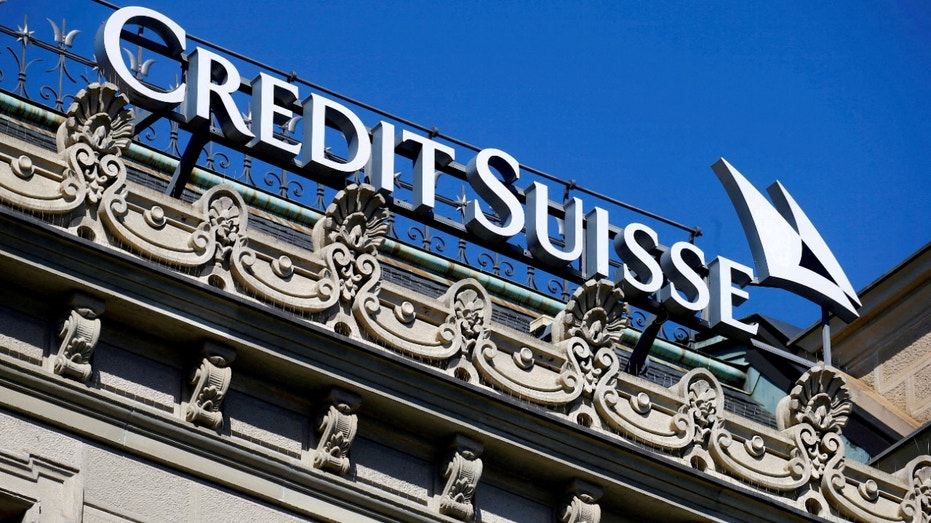 Swiss bank Credit Suisse is facing lawsuits from U.S. shareholders alleging the bank failed to disclose its financial problems. (Reuters/Arnd Wiegmann / Reuters Photos)

According to the lawsuit, the bank's shares rose by more than 9% following those comments but sank by over 15% in February after Credit Suisse released financial results showing that outflows continued through the end of last year. 

Last Friday, the Swiss financial regulator known as FINMA said it didn't see a sufficient basis for pursuing charges under the country's laws covering financial markets after reviewing the bank's activities and executives' statements.

Credit Suisse shares hit a record low on Tuesday, and the bank said in its annual report that "certain material weaknesses in our internal controls over financial reporting" had been detected, leading management to describe those controls as "not effective" for 2021 and 2022.

CREDIT SUISSE SHARES HIT RECORD LOW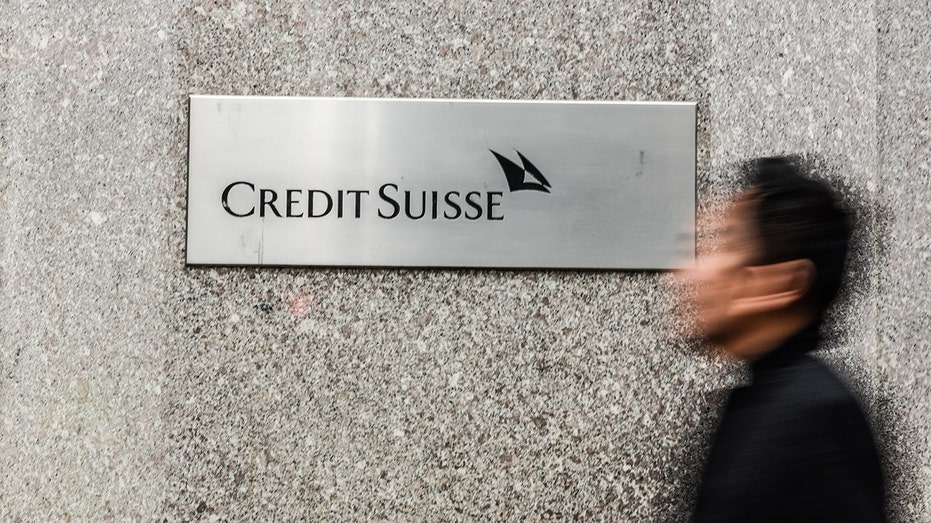 Credit Suisse on Wednesday accepted a $54 billion financial lifeline from the Swiss National Bank in an effort to improve its liquidity. (Stephanie Keith/Bloomberg via Getty Images / Getty Images)

As Credit Suisse's stock price plunged, the Swiss National Bank extended a $54 billion loan to the beleaguered bank to shore up its liquidity. The Swiss National Bank and FINMA noted that Credit Suisse's shares and debt securities "have been particularly affected by market reactions" in recent days but that the bank "meets the higher capital and liquidity requirements applicable to systemically important banks."

Credit Suisse suffered significant financial losses in 2022. Its fourth-quarter annual losses came in at about $1.51 billion (or 1.4 billion Swiss francs), which drove the bank's full-year losses to over $7.85 billion (or 7.3 billion francs), both worse than analysts' forecasts. The annual loss was the largest sustained by Credit Suisse since the 2008 global financial crisis.

CREDIT SUISSE SHEDS NEARLY 25%, KEY BACKER SAYS NO MORE MONEY
Grey clouds cover the sky over the Credit Suisse bank building in Zurich, Switzerland, Feb. 21, 2022. (Ennio Leanza/Keystone via AP / AP Images)

After announcing those losses in February, Credit Suisse said it expected to sustain another "substantial" full-year loss in 2023 before a return to profitability next year. 

The Saudi National Bank and the Qatar Investment Authority both took on larger stakes in Credit Suisse last year after shareholders approved a capital raise. Amid Credit Suisse's recent woes, the Saudi National Bank said it can't invest further in the bank given the 9.9% stake it acquired as it would push it above a 10% threshold that would create a "regulatory issue."

GET FOX BUSINESS ON THE GO BY CLICKING HERE
Ticker
Security
Last
Change
Change %
CS
CREDIT SUISSE GROUP AG
2.15
0.00
0.00%
Fox Business' Ken Martin and Aislinn Murphy and Reuters contributed to this report.

Source: Read Full Article