video
Strong jobs report reflection of where economy was pre-pandemic: Eugene Scalia
Former Trump labor secretary analyzes the June jobs report and the state of the economy on 'Cavuto: Coast to Coast.'
U.S. job openings unexpectedly surged higher in September, even as the Federal Reserve tries to bring down near-record high inflation and cool the labor market with the most aggressive interest rate hikes in decades.
The Labor Department said Tuesday that there were 10.7 million job openings in September – an uptick from the previous month's reading of 10.1 million.
The number of available jobs has topped 10 million for 16 consecutive months; before the pandemic began in February 2020, the highest on record was 7.7 million.
"The high number of openings continues to underscore the huge divide between supply and demand for labor, contrary to what the Federal Reserve wants to see as it battles inflation," said Mark Hamrick, a senior economic analyst at Bankrate. "On the other hand, labor market strength bolsters job security, a positive for workers and those aspiring to work."
THE FED'S WAR ON INFLATION COULD COST 1M JOBS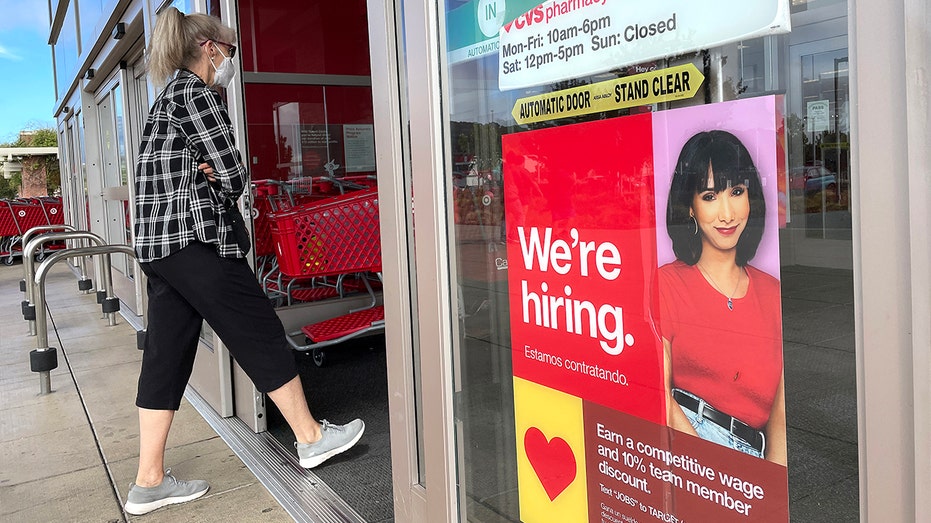 A hiring sign is posted at a Target store on Aug. 5, 2022 in San Rafael, California. (Photo by Justin Sullivan/Getty Images / Getty Images)

The Federal Reserve closely watches these figures as it tries to gauge labor market tightness; the higher-than-expected number of openings could cause some alarm for policymakers as they try to slow the economy and cool painfully high inflation. 

"The Federal Reserve will likely continue hiking interest rates to slow aggregate demand and attempt to bring demand and supply back into balance," said Jeffrey Roach, chief economist at LPL Financial. "Rising unemployment should fix some of the imbalances between the number of individuals looking for work and firms with open positions."

SEVERE RECESSION NEEDED TO COOL INFLATION, BANK OF AMERICA ANALYSTS SAY

Meanwhile, the number of Americans quitting their jobs held steady at 4.1 million, or about 2.7% of the workforce – below the high of 4.5 million recorded earlier this year, but well above the pre-pandemic level of about 3.6 million. Hiring was also slowed slightly to 6.1 million. 

Switching jobs has been a windfall for many workers over the past year, with employees seeing an average 6.7% annual wage growth rate – a marked increase from the 4.9% of workers who do not switch jobs, according to the Atlanta Fed.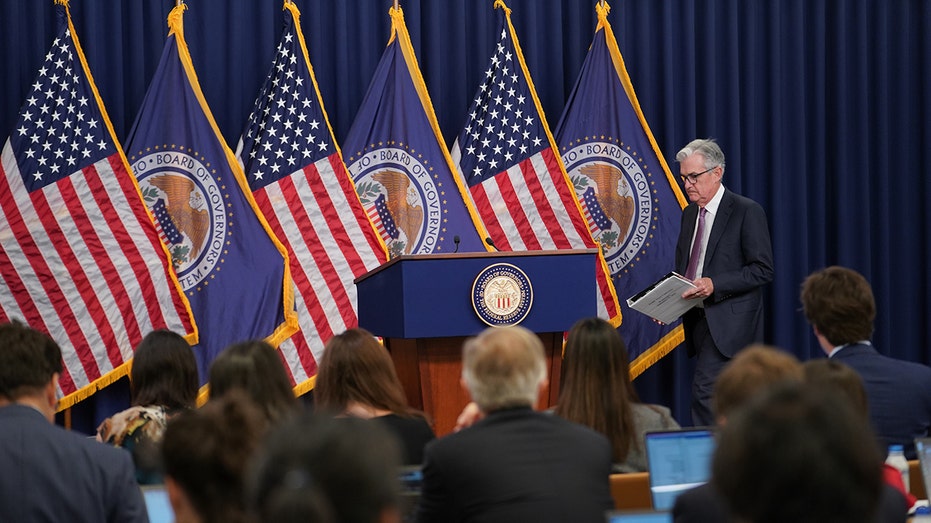 Jerome Powell, chairman of the U.S. Federal Reserve, arrives to speak during a news conference following a Federal Open Market Committee meeting in Washington, D.C., on Sept 21, 2022. (Photographer: Sarah Silbiger/Bloomberg via Getty Images / Getty Images)

The Fed has responded to the inflation crisis and the extremely tight labor market by raising interest rates at the fastest pace in decades. Officials approved three consecutive 75-basis-point rate hikes in June, July and September, and have signaled that another of that magnitude is on the table in November.

Chairman Jerome Powell has conceded that higher rates could "give rise to increases in unemployment." 

"We think we need to have softer labor market conditions," Powell said. "And if we want to set ourselves up really light the way to another period of a very strong labor market, we have got to get inflation behind us. I wish there were a painless way to do that. There isn't." 

CLICK HERE TO READ MORE ON FOX BUSINESS

The data precedes the release of the October jobs report on Friday morning, which is expected to show that employers hired 200,000 workers following a gain of 263,000 in August. The unemployment rate is expected to tick slightly higher to 3.6%.

Source: Read Full Article