Fintech and venture capital firms such as Recur Club, Razorpay and Trifecta Capital have come to the aid of homegrown start-ups caught in the crossfire of the Silicon Valley Bank fiasco.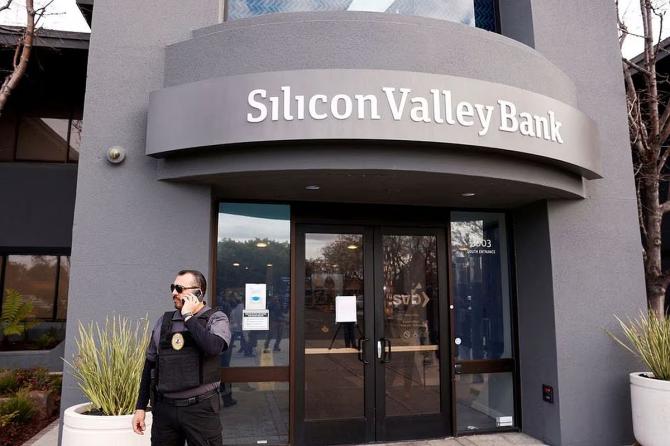 Alternative funding platform Recur Club said it was allocating $15 million to all Indian founders affected by the crisis.
It will not charge any platform fee for the same.
The firm is working to provide financing solutions for start-ups to fund their payroll and short-term working capital requirements within 48 hours of receiving the companies' data and without diluting equity. Further, Recur Club is also facilitating the opening of bank accounts in GIFT city within 24-48 hours by taking special exemptions.
While the exact number of Indian start-ups with SVB accounts is not known, Recur Club projections say that more than 50 per cent of Indian software-as-a-service (SaaS) companies are estimated to have a US presence, of which a majority were banking with SVB.
Eklavya Gupta, co-founder, Recur Club, said this incident pointed to the critical importance of diversification, be it in terms of customers, banking, or investors in a business.
"Recur Club has received interest from more than 100 start-ups regarding immediate payroll financing and managing short-term expenses."
Meanwhile, payments major Razorpay is offering domestic start-up clients to move their money into their Indian current accounts as FDI through the firm's partner banks.
For non-users, the firm is assisting them in moving their money to a Nostro account through said partner banks.
"The ongoing SVB collapse has unfortunately landed a lot of our Indian tech start-ups in a soup and kept them on tenterhooks in the last 24-plus hours.
"We have been working round the clock and have created a dedicated RazorpayX desk to help our fellow start-ups urgently move funds from their US banks to India," said a Razorpay spokesperson.
For companies that are unable to make payroll in the next 30 days, Razorpay said it was working internally to help resolve these issues.
"Our teams are working hard along with our banking partners to explore all possible solutions to reduce the panic amongst founders because we know if we don't come together and help them out now, these young disruptive startups may not see the light of day," the spokesperson said.
For start-ups whose money is currently stuck in SVB, the firm is also giving them credit lines to solve payroll and other such problems till their money gets cleared.
Razorpay is also helping companies set up alternate bank accounts to move their funds as things start clearing up.
Going forward, founders believe that diversification will be a valuable lesson for budding start-ups.
This may also lead to several start-ups looking to raise funds from Indian debt venture providers. Rahul Khanna, co-founder and managing partner, Trifecta Capital says that many have approached the firm as well.
"Some large companies have approached us and they are saying that they may raise more funds (debt) in India than in the US.
"There may be some related opportunities but the Indian start-up ecosystem is shielded from what's going on in Silicon Valley," he added.
According to Khanna, the impact on the Indian start-up ecosystem may not be very drastic.
"It has some implications on Indian start-ups operating in the US market, specifically ones that were banking with SVB.
"However, we must not blow this out of proportion in terms of the Indian venture capital ecosystem.
"SVB does not have a licence in India, nor do they operate in India.
"The impact on venture debt as an asset class in India is also not likely to be an issue."
Source: Read Full Article