Hong Kong (CNN Business)Hong Kong's richest man has defended China's plan to introduce a national security law in the semi-autonomous city, a move that has reignited mass protests and renewed questions about the future of the global business hub.
Billionaire tycoon Li Ka-shing said in a statement Wednesday that "it is within each and every nation's [sovereign] right to address its national security concerns."
"We probably need not over-hypothesize it," he continued. "Hopefully, the proposed new law can allay the apprehension Beijing's central government felt in Hong Kong, and from thereon, a positive outlook can begin to prevail."
Li, who is nicknamed Hong Kong's "superman" and until 2018 led the CK Hutchison (CKHUY) conglomerate, first made the remarks to local news outlets, according to company representatives.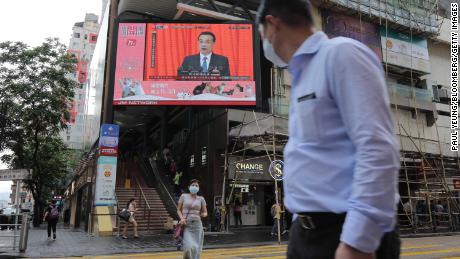 China announced last Thursday that it planned to introduce the law in Hong Kong, effectively bypassing the city's legislature. The law is expected to ban "sedition, secession and subversion" against Beijing. It will also enable Chinese national security agencies to operate in the city.
Investor reaction was swift and fearful: the next day, Hong Kong's benchmark Hang Seng Index (HSI) plummeted more than 5%, marking its worst day since July 2015.
American business groups have expressed their concern. On Tuesday, the US-China Business Council, an influential US lobbying group whose members have operations in Hong Kong and China, said it was "concerned that proposed legislative actions could undermine Hong Kong's special economic status."
That followed condemnation from US Secretary of State Mike Pompeo, who called the legislation a "death knell" for Hong Kong's autonomy.
Beijng's move was so stunning because it implies much greater intervention in the former British colony, which has largely been allowed to manage its own affairs over the past 20 years through an arrangement called "one country, two systems."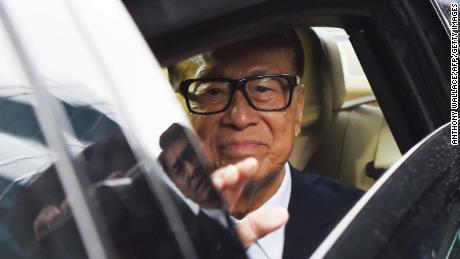 Li added on Wednesday that Hong Kong's government had a "mission critical task" ahead: "to fortify its citizens' faith, and maintain international trust in the constitutional principle of 'one country, two systems.'"
— Jill Disis, James Griffiths and Cristina Alesci contributed to this report.
Source: Read Full Article