Meta has now become the first major tech company to announce a second round of layoffs.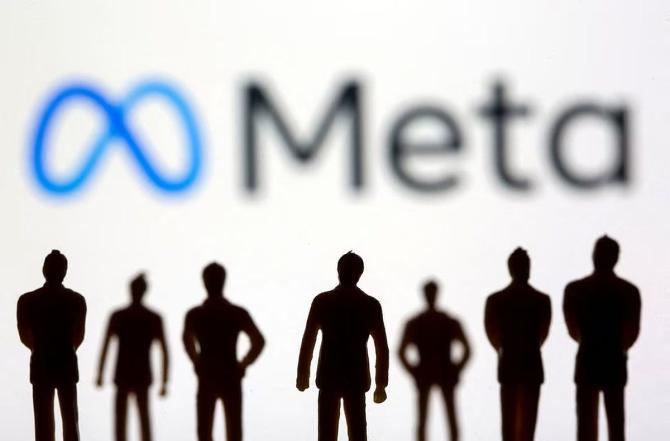 Facebook's parent company Meta announced on Tuesday it will fire another 10,000 people, implementing a second round of jobs cuts after it slashed 11,000 positions in November last year, to improve its financial performance in a "difficult environment".
Meta founder Mark Zuckerberg said in a post that overall "we expect to reduce our team size by around 10,000 people and to close around 5,000 additional open roles that we haven't yet hired."
The company has said that in its "Year of Efficiency", the company aims to make itself "a better technology company and to improve our financial performance in a difficult environment so we can execute our long-term vision."
Since January 2022, the tech industry has laid off hundreds of thousands of workers, including thousands of Indian IT professionals.
Outlining the "timeline" of its restructuring going forward, Zuckerberg said over the next couple of months, organisation leaders will announce restructuring plans focused on flattening "our orgs, cancelling lower priority projects, and reducing our hiring rates.
"With less hiring, I've made the difficult decision to further reduce the size of our recruiting team. We will let recruiting team members know tomorrow whether they're impacted.
"We expect to announce restructurings and layoffs in our tech groups in late April, and then our business groups in late May," Zuckerberg said.
"In a small number of cases, it may take through the end of the year to complete these changes.
"Our timelines for international teams will also look different, and local leaders will follow up with more details," he said.
He added that "In our Year of Efficiency, we will make our organisation flatter by removing multiple layers of management.
"As part of this, we will ask many managers to become individual contributors. We'll also have individual contributors report into almost every level — not just the bottom — so information flow between people doing the work and management will be faster."
He said that for most of the company's history, it saw rapid revenue growth year after year and had the resources to invest in many new products.
"But last year was a humbling wake-up call.
"The world economy changed, competitive pressures grew, and our growth slowed considerably.
"We scaled back budgets, shrunk our real estate footprint, and made the difficult decision to lay off 13 per cent of our workforce."
In November 2022, the firm let go of 11,000 staff members.
Noting that at this point, "we should prepare ourselves for the possibility that this new economic reality will continue for many years."
Higher interest rates lead to the economy running leaner, more geopolitical instability leads to more volatility, and increased regulation leads to slower growth and increased costs of innovation, he said.
"Given this outlook, we'll need to operate more efficiently than our previous headcount reduction to ensure success," he said.
Meta's cost-cutting measures came into place after the firm faced a slump in its advertising revenue following the Covid-19 pandemic.
The November layoffs were the first mass layoffs in the 18-year history of the popular social media platform.
As of September 2022, Meta reported a headcount of 87,314, per a securities filings.
With 11,000 job cuts announced in November and the 10,000 announced on Tuesday, it would bring the firm's headcount down to around 66,000, according to CNN.
The grim news for the tech industry came days after the Silicon Valley Bank, which catered to start-ups, collapsed.
Layoffs have become common in the global tech sector since the beginning of 2022, with other major companies like Alphabet, Amazon and Microsoft also letting go of a large number of employees.
Meta has now become the first major tech company to announce a second round of layoffs.
Source: Read Full Article